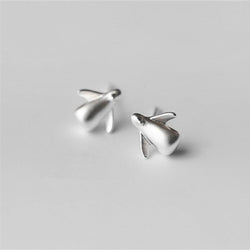 Petite Silver Penguin Earrings
Everyone's favourite cool characters, this pair of penguins are sure to put a smile on your face every time you wear them.
These earrings can be worn alongside other matching items from the Shop penguin collection.
The penguin symbolizes renewal and perseverance. You have the power to make your dreams come true and create the life that you desire.
We love penguins and we know you do too, which is why we've created these cute earrings featuring the adorable wintery creatures.
Women's & children's necklaces and jewellery are our real speciality and hobby so don't forget to also check out the rest of the collections as you might find a few earrings, anklets and bracelets you also love just like this Turtle Necklace.
If you have any questions feel free to send us a quick message and we will be happy to help you with your enquiry about the jewellery and necklaces.
#ShopPenguin #Turtle
Check out the other products on our Penguin loving store - 🐧https://shoppenguin.co.uk/collections/penguin
🐧 including Penguin Earrings, Penguin Necklaces and much more.