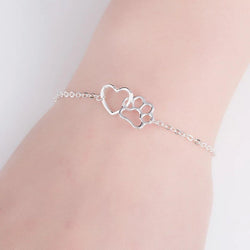 Paw Print In Heart Bracelet Silver
Are you or someone you know a lover of dog, cats or any other furry little friend.
Our paw print heart bracelet is the perfect piece of jewellery for you.
Small, lightweight and cute these Bracelets are guaranteed to make you smile just check out our reviews!
The perfect gift either for yourself or for someone you love.