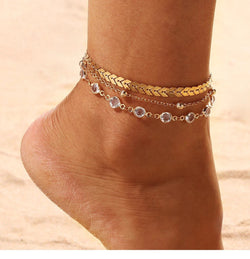 These minimalist layered anklets are the perfect summertime accessory!
The Jewellery works well with an everyday outfit or your beachwear so sparkle in the sunshine.
♥Three-piece set, each can be worn separately, or as a layered stack
You can wear your jewellery 24 hours a day if you wish, but it is best for wear and tear that you do not wear your anklets while working out, getting wet, or while sleeping.
Thank you for looking, and for supporting my small business!